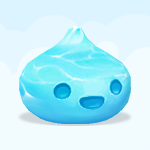 Posts

5

Joined

Last visited
About Random Guy

Recent Profile Visitors
The recent visitors block is disabled and is not being shown to other users.
Random Guy's Achievements

Freshman (1/9)
I don't think this has to do with the resources being corrupted because I can still get rare items from other mobs. This is probably the behavior of loots which I think has 2 ways -- 1. Automatically gets the item -- 2. Gives you 1exp 1gold then hangs a bit and then you get the rare item (this is where I get disconnected). I've been trying to hunt items in DGF and MBP and I was able to get rare items without disconnection or anything.

Uhm, I don't think so. Here's the laptop I'm currently using. https://store.acer.com/en-ph/acer-predator-triton-300-pt315-51-594j-i5-9300h-4gb-ram-256gb-nvme-ssd-1-tb-hdd I have upgraded the RAM to 8gb single channel. I can manage to run 3 clients at a time and no disconnection/crashes happening -- only if I loot rare items probably.

Both times, I got disconnected and game got crashed after killing the mobs (Striped Lizardman and Harpy Queen). I only got disconnected once though, after killing the Harpy Queen, the rest, my game got crashed right after hearing the rare looted audio. Ofcourse. I was using dual window. The only client that got crashed/disconnected was my hunting character.

I was disconnected ones; the rest, the game crashed.

Hi, this has been going on with my system a lot of times already. Everytime I kill the Harpy Queen, I get disconnected from the game. This happened 4-5 times already. I didn't get any item from them but got the experience -- which is really not good for hunting since I have to level down again in order to comply with the mob's level. Also, I created a new character. Everything went smoothly, got rare items from the bosses. Here comes the hunt for POS (Point of Sword lvl 42) from Striped Lizardman. I got disconnected twice from the game but I am pretty sure I heard the audio when you get a rare item. I got disconnected twice!!!! It seems I can't farm from this game. I killed a lot of lizardmen but only when I hear the rare loot audio, I get disconnected.